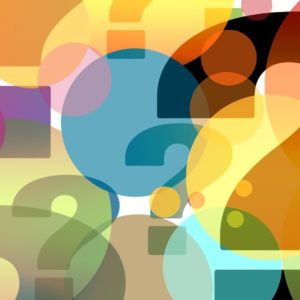 When was the last time you updated your LinkedIn profile? Have you neatly packaged your message in a compelling way? Do you drive the visitor to take action?
If you don't know, it's time to dust off the headline and get cracking on improving your LinkedIn profile.
Why? Just take a look at the statistics. LinkedIn is the world's largest professional network leading the business professional social market. There is no easier way to build your network and personal brand to stand out from the rest of the pack.
First, what makes up a compelling LinkedIn profile?
The best LinkedIn profile inspires people to take action. The headline is written in such a way visitors understand what you do and are moved to take action. As a result, they accept your invitation, want to connect with you and meet with you because someone else in their network that they 'know and trust' recommended you.
Just like a voicemail or email message, a compelling LinkedIn profile also inspires people to move. That's the whole point, right? You want them to connect with you, meet with you or refer someone else to you.
When a visitor looks at your LinkedIn profile, it needs to address these 3 critical questions:
What do you do…well?
What are the top 3 pain points you solve for your clients?
How are you different than the competition?
These are a just few of the questions potential prospects and visitors may have about you at first glance – either consciously or subconsciously. But if you answer them upfront, they will most likely respond the way you want them to.
Here are 3 LinkedIn profile tips that will help move people to the desired action you want:
1.) Your Professional Headline
Don't write something boring like "Sales Representative" or "President" or other words that don't stimulate interest or action. Use this simple formula and be sure to use the words that best describe the pain points your clients are going through.
I work with ________ who are concerned with _______.
According to Doug Cohen of Sandler Summit Performance Training, he suggests using the acronym, FUDWACAS, when you are coming up with the top pain points you solve for your clients. It stands for:
Frustrated
Upset
Disappointed
Worried
Angry
Concerned
Anxious
Stressed
These trigger words work well because they are emotional terms that most business owners can relate to and understand. When used properly, they can also be quite powerful in building a compelling message on your LinkedIn profile. Here are some examples:
Working with Small Business Owners to Close the Gap in Sales & Marketing.
Providing Individuals and Families with a Road Map to Income for Life.
Empowering Small Business Owners to Maximize Retirement Income while Minimizing Taxes.
The next question to answer in your LinkedIn profile is: Who is your target market? What do they want? Answering those two questions in one simple sentence qualifies the visitor and provides an immediate benefit.
Your Profile Summary
Unless you are applying for a new job, do NOT write your summary like it's your resume. First, repeat and expand on what you started in your professional headline: Who do you serve? And what problems do you solve? Then, move to the next item to explain how you differentiate yourself from the competition.
Start by telling your story in a powerful way and letting your personality shine through. To show your value, you need to answer: Why you do what you do? Why you believe in your value? Why you got started in this business in the first place? Why you're still in this business today? And/or what drives you to excellence? This usually involves telling a very short story.
A few examples:
When I started in this business as a finance major in college, in my first year I saw firsthand – through the bad advice my widowed mother was receiving – that so many people were not getting the advice they needed to make financially sound decisions about their future. My mission is to make sure everyone makes the most educated decisions possible.
I fell in love with marketing during a fated college internship and an amazing mentor. I want to acknowledge Lisa Brock for the ideas, inspiration and language she taught me about how to articulate one's value. Experiencing the world through this perspective, I was in the front lines promoting and organizing events, product launches and celebrity guest appearances, while sparking the right ideas with the right clients. Today, I work with South Florida business owners to tell their story in a compelling way through content and online lead generation.
Are you ready to tell your story on your LinkedIn Profile?
Let us help you tell your story in a compelling way on your LinkedIn profile. We'll also provide you with tips on how to expand your network, ask for referrals and get more introductions through LinkedIn. For more information, contact us at 305-439-6802.