A story about Women Power & Balance - Overcoming Challenges in the Workplace.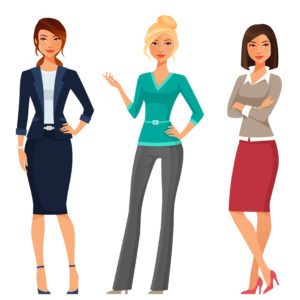 Growing up in a very traditional Roman Catholic home, the path for my mother was much different than mine. Both of my parents were born in Mammola in the Province of Reggio Calabria in Italy. My mother was raised in a time where women went to school, got married, and had children.
A path that was clearly defined before her, just like my grandmother and my great grandmother. Fortunately, we don't live in the same world our mothers and grandmothers lived in where choices were so limited. Today, we have more choices. And often, more choices can lead to more challenges.
But the truth is we all have challenges in the workplace. Some of us having more than others – especially when you start to add in all the other responsibilities we have with family and duties in life.
Although at times, these challenges are frustrating. Our challenges are also some of the most wonderful opportunities in life. It's only through overcoming these challenges that we become STRONGER, WISER and MORE EMPOWERED.
At a recent Women's Workshop for business owners and leaders at the Sandler Summit Performance Center in Plantation, FL, the conversation turned to the challenges we have in the workplace. The event gave me an opportunity to sit and talk to women across a range of ages and socioeconomic levels about the difficulty of balancing work, family and life.
So, I asked the question: What are the top challenges you are facing as women in business?
Here are some of the responses:
Work-Life Balance
The number one challenge concerning women the most is work-life balance.
We used to think it was a myth – you can't have it all. But several business women over the past few decades have proven you really can have it all. Now the question is, "who wants it?" The sacrifices we make in trying to have a successful business, the perfect family, the best figure, and so on are usually much too high. Trying to make every aspect of our life perfect often means that no aspect will live up to our own expectations.
The real answer to work-life balance is to learn how to prioritize what's most important to us, and then focus our efforts on the things that mean the most. Start by setting boundaries – we often say 'yes' too much. We need to start saying "no" guilt-free, and stop feeling like we have to explain ourselves all the time.
Faith and confidence in ourselves. Be proud of who we are and what we are – believing in ourselves.
Although there are women who are naturally more confident than others, for whatever reason women often have a hard time promoting themselves.
In a gripping statistic from a Hewlett Packard internal report, men apply for a job when they meet only 60% of the qualifications, while women apply only if they meet 100% of them. Many experts attribute these differences to women's lack of confidence in their abilities to the men's greater sense of swag about their capabilities.
Why does this matter? All too often, this can spill over into the business arena as well. It's important for all women to know that it's okay to be confident and toot your own horn. In fact, it's necessary to successfully promote yourself and your business. Think of yourself as a diva, and start shouting your own praises and those of your company.
Negotiating for ourselves
When you are negotiating for someone else, most of the time you are fine with it because you are doing it on someone else's behalf. But when it comes to negotiating for ourselves, many women often have a tough time doing it.
Why? Because many women don't ask! Women are afraid to negotiate for salaries, job promotion, or taking on a big project. While men do it all the time, and it's acceptable.
In a 2003 study of MBA students conducted by Linda Babcock, a professor of economics at Carnegie Mellon University and author of "Women Don't Ask", found that 57% of men will negotiate more for salary, while only 7% of women will negotiate.
The message is, "If you don't ask, you don't get!" We need to be bold and negotiate for ourselves.
To overcome the challenge, start by reshaping your thinking of a "negotiation" to a "discussion". Consider your "worth" and think to yourself: I'm not just negotiating for me, but for my family and all the time this position will take me away from the other things that are important to me. Also, do the research to find out what you should be paid for this role, and ask for it.
Negotiating for our business
The number one rule in negotiation is know your prospect, client, partner, or opponent. It's all about preparation – knowing before you walk in.
For example, in male-dominated environments, it can be a challenge for women. Many men have a hard time negotiating with a younger person, let alone a younger female. Call it what you want: an old-school mentality, preconceived notions, perceptions, background, or just part of their culture or upbringing. The stigma is that it's hard to take you seriously.
As a women business owner, you need to know when you are the right person and when you are the wrong person for the negotiation. The art is in knowing when you're not the right person to negotiate the deal.
Women and men supporting each other in the workplace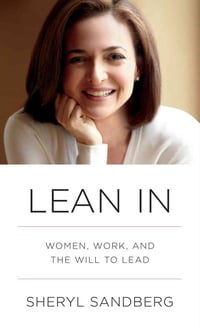 In the book, Lean In, author and Facebook COO Sheryl Sandberg reminds us there is a very strong business case for inclusion and diversity in the workplace, and how we as women and men can support each other. If you haven't read the book, I strongly recommend it. Her whole premise is around talking openly about the challenges we face in the workplace and at home, and ways we can work toward solutions together.
For example, I've witnessed on several occasions, especially in male-dominated environments, where a woman may bring up an idea in a group meeting, and everyone ignores her. But then, 10 minutes later, a man will say the exact same thing, and they think it's a great idea.
So, how can we make sure voices are heard? Speak up and support each other! For example, when a woman voices something, start talking to her about it. You might say something like this: "Diane suggested X…Let's explore it" or "Michele made a few recommendations and suggestions to the topic…Let's talk about them." This process – for both women and men – creates a platform to work toward solutions together.
Get connected with other women business owners and leaders
I believe there is a certain synergy and power when women business owners and leaders come together to help each other grow, think, learn, and share. If you like what you read and would like to be a part of the conversation, please contact me directly at mrutkin@rutkinmarketing.com. I'd love to talk to you and hear your story.